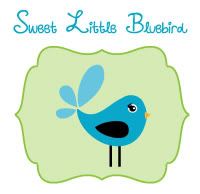 Morning All,
So I think I have said it before, I love getting to know all the bloggers I come across and it's been an absolute delight to have formed a friendship with so many, but right at the very beginning, I was asked to do my first ever guest post at the Inspiration Cafe where I got to meet some awesome ladies who have become friends and people I love to chat with almost on a daily basis. Today all of us girls at the I.C. are paying tribute to Mary of Sweet Little Bluebird who reached a major blogging milestone of a million page views (how awesome is that!!!!) by knocking off projects of hers we love.
Oh and it's a surprise she had no idea we were doing this so it's been fun covertly organizing this.
Here is her version
And here is mine, and I love that we both start with a M so it can be for either of us.
Congrats Mary on this huge achievement and may you have millions more!
And the other knock offs
Thanks for reading,
Mel xo