Morning All,
Today I have Danni from Silo Hill Farm sharing an awesome "Trash Chic" project, a big warm welcome Danni!
***************************************************************************************************************
Hello fans and followers of Mellywood's Mansion! Danni here from Silo Hill Farm. It's been awhile since I've had the p

leasure of guest posting here and I'm so glad to be back!
If you're familiar with my blog, you know I like to make some inexpensive decor. Sometimes, I even make something out of trash. This, my friends, is one of those times

.
I was about to throw out a plastic juice bottle, and it

struck me that it kind of looked like a vase.
It had one of those plastic labels that you could just peel right off, so basically, it was clear. I had a can of Krylon spray paint in a beautiful Pistachio color, so I gave it a quick shot

on the first beautiful wind-free day we had here at the farm.
Then I took an exacto knife and cut the top off so it would have a wider opening. Slow process, but doable. In retrospect, I'd do that before I painted it

next time.
Because I can't leave anything alone, I decided it needed some cutin' up. I had some really pretty ribbon and I used some double stick tape to adhere it to the bottle. Our post office is closer than the craft store and t

hey have some powerful double stick tape.
Still a little too plain for my taste, so I added a couple of buttons to the center ribbon. I like to stack my buttons and I've found that if I use glue dots, I can peel it right off if I want to reuse the buttons for something else later. Again, if you're not familiar with my blog, I get bored with my decor rather easily and tend to take stuff apart when I'm through with it. Besides being bored easily, I'm also extremely frugal, but I'm guessing you've figured that out

since I'm making a vase out of trash.
I really wanted to go out and pick some pretty flowers to put in this vase, but it's not quite spring yet here and nothing is in bloom quite yet, so you'll have to settle for some paper flowers that I made fro

m a kit several years ago.
I know that Mel would ask, "Delight or Disaster"? I'm not going to ask you that.....I don't handle rejection well. I'm

just going to call it done!
Thanks for letting me guest post here today, Mel. I'd give about anything to be in your beautiful

L

and

D

own-

U

nder, and even more to sit in the kitchen of Mellywood's Mansion and have a glass of wine....and a l

amington.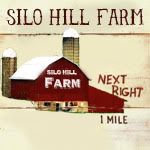 ***************************************************************************************************************
Danni would have to be the most inventive upcycler or as I say, trash chicer, out there. Who would guess that vase started as a juice bottle?
I'm not sure wine & lamingtons are going to be on any wine/food matching chart, but I'd love to enjoy both with all of you.
Thanks for visiting the mansion Danni,
Thanks for reading,
Mel xo